> 1/1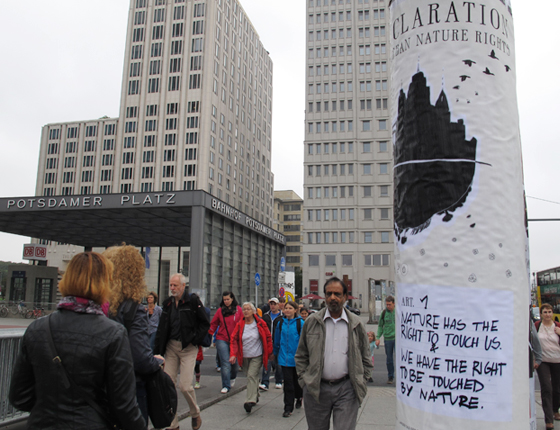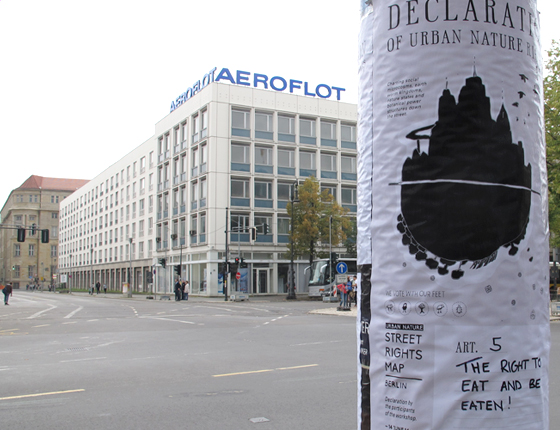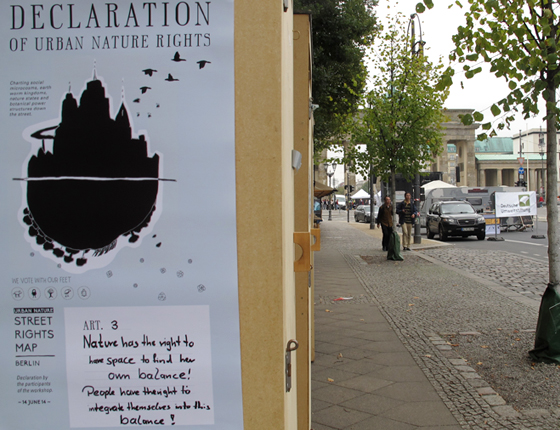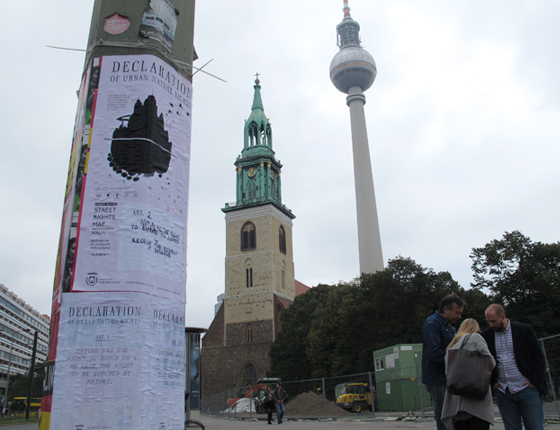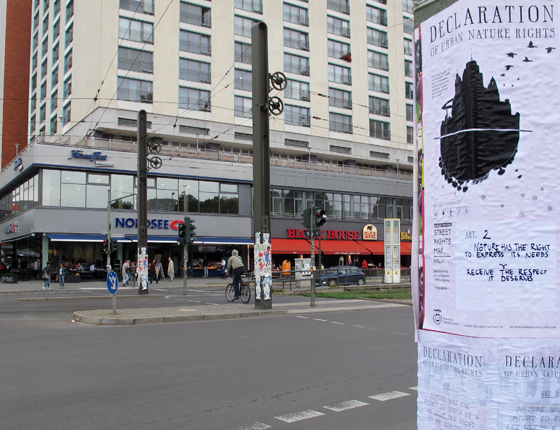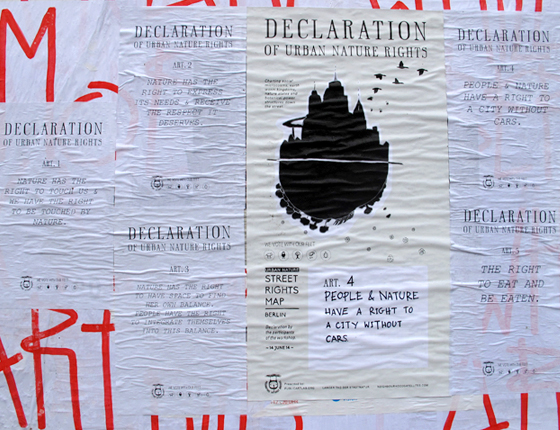 ~ ~ ~
Declarations
---
Five articles were formulated for the Declaration of Urban Nature Rights by workshop participants:
---
Art.1:
NATURE HAS THE RIGHT TO TOUCH US & WE HAVE THE RIGHT TO BE TOUCHED BY NATURE.
Art.2:
NATURE HAS THE RIGHT TO EXPRESS ITS NEEDS & RECEIVE THE RESPECT IT DESERVES.
Art.3:
NATURE HAS THE RIGHT TO HAVE SPACE TO FIND HER OWN BALANCE. PEOPLE HAVE THE RIGHT TO INTEGRATE THEMSELVES INTO THIS BALANCE.
Art.4:
PEOPLE & NATURE HAVE A RIGHT TO A CITY WITHOUT CARS.
Art.5:
THE RIGHT TO EAT AND BE EATEN.
---
Declaration posters were distributed on September 21 in Berlin, the day of the global People's Climate March.