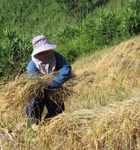 FARMING THEIR OWN FOOD
Each farmer family grows mostly food for their own needs ...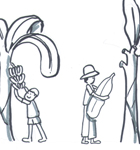 COMMUNITY FORESTS
In their community forests, hill people grow a big variety ...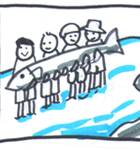 HOW TO MAKE RAIN
Hill farmers who believe in ghosts know different rituals ...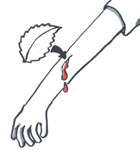 HEALING WITH PLANTS
Most hill people know which plants to use for basic first aid ...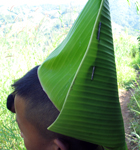 MAKING THINGS FROM PLANTS
Hill people depend more on their own skills ...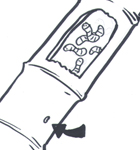 READING NATURE
In which part of the bamboo do all the worms congregate ...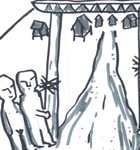 BUILDING A VILLAGE AND KEEPING THE EVIL OUT
When an Akha community moved to another ...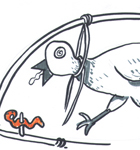 HUNTING
Hill tribe people keep some animals for food such as chicken or ...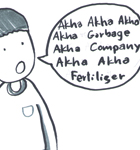 NEW WORDS
Akha people still speak their own language, however certain ...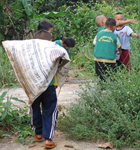 ACTIVITY: COLLECTING RUBBISH
Together with the children we went ...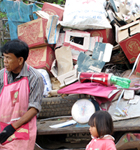 WHAT GOES TO WASTE
With commercial products coming to the hill tribe villages ...
ACTIVITY: WHAT GOES TO WASTE?
The trash we collected around the village ...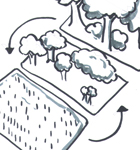 CROP ROTATION
Traditionally, farmers left a field for several years ...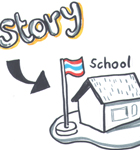 CHANGE OF EDUCATION
In the old days, elder villagers told stories to the young ones ...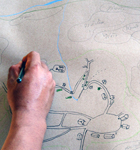 ACTIVITY: MAPPING THE VILLAGE
Together with younger and older people of ...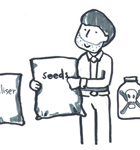 CONTRACT FARMING
Middlemen approach hill farmers to grow corn as commodity ...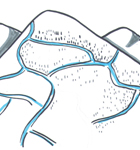 IRRIGATING STEEP FIELDS
Much of the country's water comes from the hills and the ...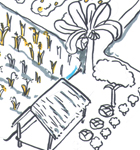 LUNCH GARDENS
When farmers go work in the field, they only take little food ...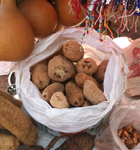 LOCAL MARKETS
When farmers have a surplus from their harvest or have ...
VILLAGE SHOPS
A few generations ago, there were no shops in the villages ...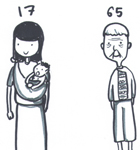 GENERATIONS
Unlike urban citizens, hill tribe people start raising a family ...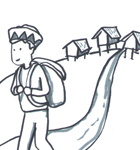 COMING DOWN THE HILLS
Many hill tribe people have spent some time working in other ...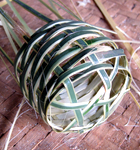 ACTIVITY: CRAFTING PACKAGING
Working with craftsmen to redesign the ...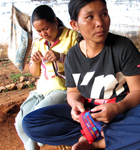 GARMENTS
With a unique embroidering technique, Akha patterns ...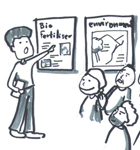 NGO PROGRAMMES
Government officials and NGO representatives have come to ...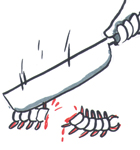 KNOWING WHAT'S DANGEROUS
Kids who grow up in the hills know exactly ...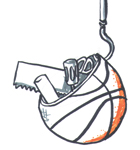 MAKING NEW FROM OLD
Anything that could be reused will find a new place and function ...